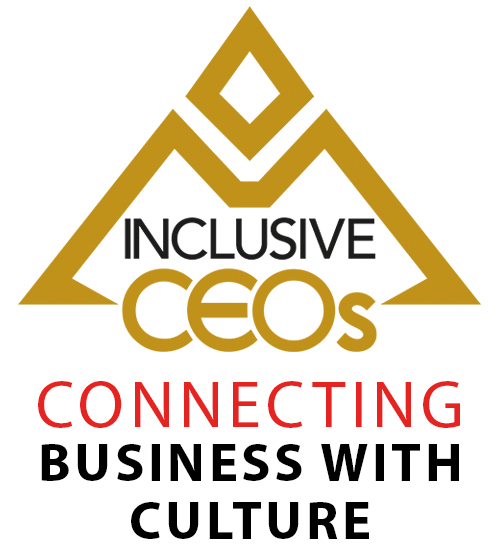 Inclusive CEOs is here to connect business with culture and to bridge the knowing and doing gap in aiding CEOs and indeed board chairs to creating a culture where all can fulfil their ambitions and truly thrive.
Inclusive CEOs in the main is for Chief Executives, Senior Executives, Senior Non-Executive Directors, Company Presidents, Managing Directors, Business Owners and Heads of Business from across the private, public and voluntary sector.
It is for those CEOs who are doing well and not so well in this area,  it is for those who wish to start making change because they now see its importance, it's for those who desire to move further than being a voluntary bystander, publicly lending a company name here and there, or focusing on the tactical and operational.
It is for those who are now ready to be visible, collaborative, share experiences, be better connected, accountable and committed to driving action for inclusion more broadly across their business from the inside out.
✔ Enhance how you could look outside your company and experience new ways to improve, by connecting and learning from your peer groups who understand the challenges you face.
✔ Stronger internal and external relationships with a stronger shared purpose and vision for your company which resonates and connects all your stakeholders to a commercial organisation and an inclusive place to work and do business with.
✔ We know sometimes being a CEO or senior executive particularly on this agenda can be a lonely, sometimes uncomfortable and difficult experience. But what if you could learn with bespoke agendas driven by you for you, have access to someone who could help on your specific challenges and opportunities in addition to your peers.
✔ Imagine having access to a variety of platforms to raise your visibility as an inclusive leader and having a visible indicator of your commitment as an inclusive CEO within your sector.
✔ Strengthen your own accountability and that of those you lead, your company performance, company brand, and ability to navigate the changing environment diversity and inclusion drives which impacts your business and the volatile, uncertain, complex.
Inclusive CEOs was established to provide member benefits aligned to these scenarios and so much more. We are focused on enabling and support our members to Commit, Act and Lead on this agenda no matter where they are on their journey both personally and organisationally more so when they truly believe it is a business imperative.