Caroline Frankum 

|

Kantar

|

Global CEO, Profiles Division
---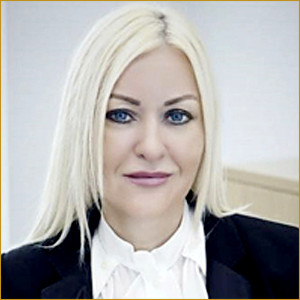 About Caroline Frankum
Caroline is a Global CEO at Kantar. She is responsible for running a multi-million-dollar business of 700+ employees in 27 offices across 16 countries, who provide access to Human Understanding at scale to some of the world's leading Media, Tech, Publisher, Consultancy and e-commerce brands.
Caroline's biggest passion is understanding and motivating people to help businesses transform and grow – not just in profitable ways, but also in purposeful ways. This has led to her being voted a Top 10 MRX Diversity Champion by WIRE (Women In Research) in 2017, a Financial Times HERoe for Championing Women in Business in 2018 (ranking #18 out of the Global Top 100) and nominated as a Positive Role Model for the 2019 National Diversity Awards.
Over the last 3 years Caroline has been driving positive disruption of the established, but traditional Market Research Industry by taking a bold, creative, fast approach to creating a more inclusive and diverse workforce, as well as creating pioneering tech-driven solutions, including industry 'Firsts' for helping businesses create environments where the only barriers to success are personal choice and professional competence.
Prior to this Caroline worked client-side in Media for 15 years in senior roles at leading Media companies, including: Classic FM, The Mirror Group, Five, Disney, ITV, UKTV and Sky. This was followed by 7 years at Omnicom where she was EMEA CEO for Brand & Comms specialist Agency Hall & Partners
Caroline has a BA Hons in Business Management and a Diploma in Market Research.